Here is a simple idea for a desk triangle.
Three Mind Maps you can see at a glance!
Create a cardboard triangle by overlapping three pieces of card and gluing it together; or use one long piece and fold it neatly.
Affix your three Mind Maps with paper glue.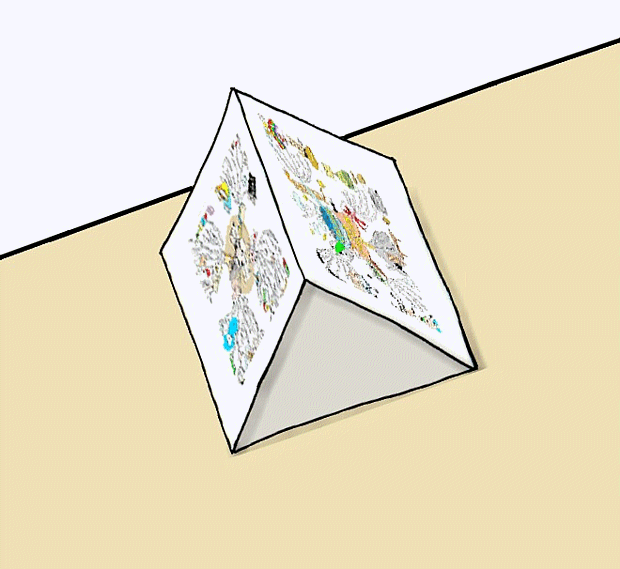 With a bit of ingenuity and creative flair you may be able to better this idea.
Perhaps design a different shape or, if you can afford it, have printed ones made out of one piece of card containing three Mind Maps.
It could be ideal if you are learning or constantly referring to certain Mind Maps.
Personally I have not used this system this is only a concept. I file my Mind Maps in a ring-binder or folder with clear pockets. Whilst this is only a concept – it brings to mind these questions:
Once you have created a Mind Map, be it Hand-drawn or Computer-based, how do you physically use it to refer to?
What do you find is the best way to use your Mind Map?
Average rating:
0 reviews